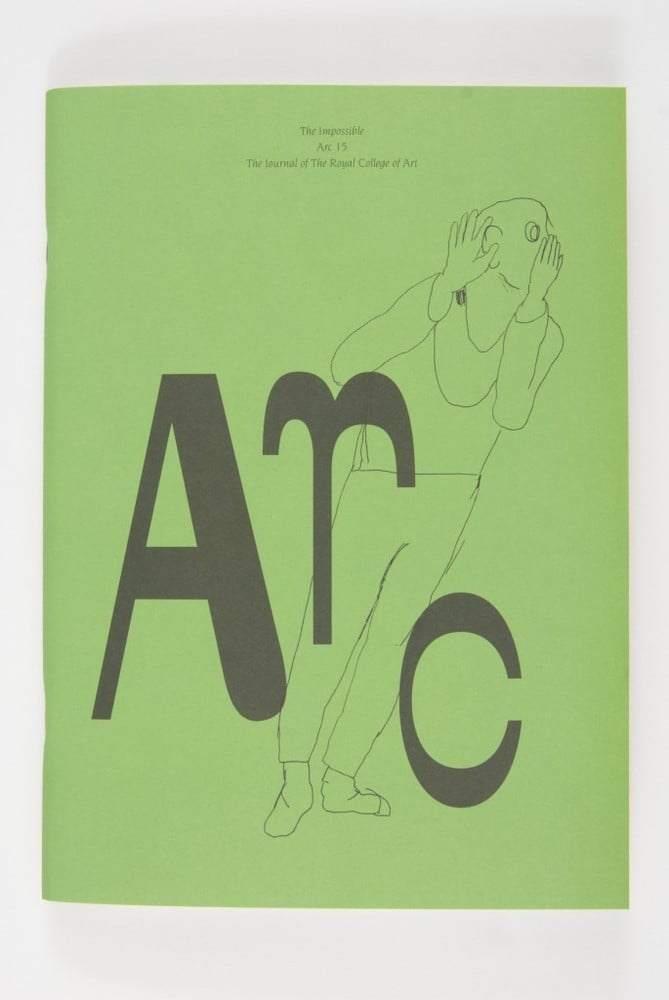 Arc 15
£

2.00

/ Sold Out
---
Arc 15
Summer 2011
Saddle-stitched, black anodised staples. 171 x 238mm. 68 pages. 4-colour litho printed by Aldgate Press. 1000 copies.
Editor: Charmian Griffin
Design: Hannah Montague
Front cover illustration by V&A Student Illustration Award 2011 winner Mike Redmond who also produced an editorial illustration inside collaboratively with Alice Moloney.
Editorial contributions, as well as design, all explore 'The Impossible'. David Morris, a student on the RCA's new critical writing course, considers on the opportunity contained in the rhizome, artist Yelena Popova on a potential Mars landing and a studio visit by students to the realm of painter and RCA alumnus Sir Peter Blake, this latest issue captures the visual arts practice and thought of the moment. The issue also includes contributions from graphic novel legend Alan Moore, Paola Antonelli, Design Curator for New York's Museum of Modern Art (MoMA) and Chad Hurley, the founder of YouTube.