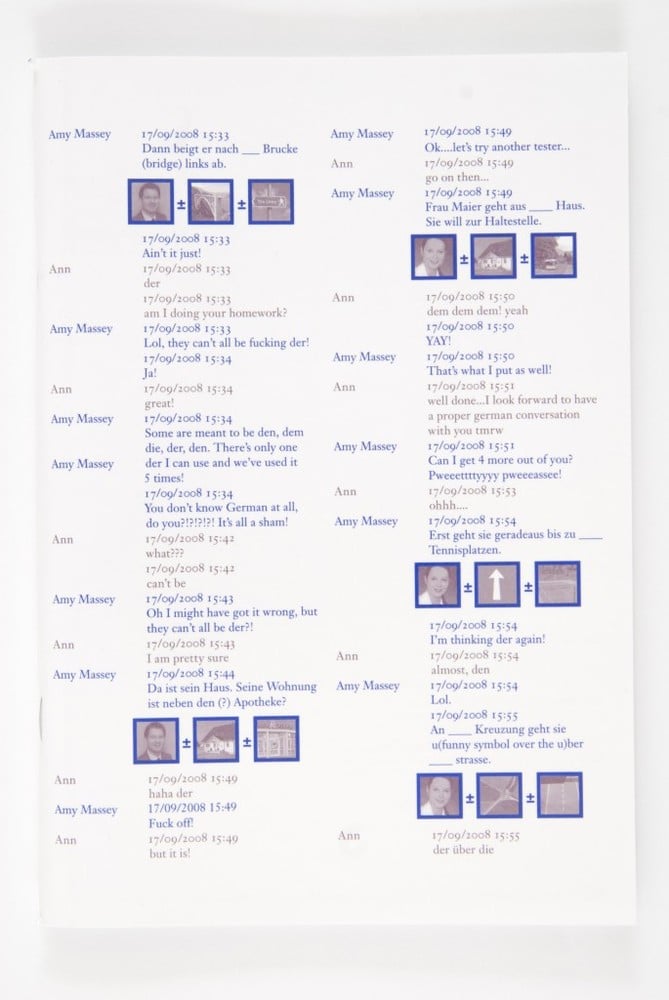 Arc 13
£

2.00

/ Sold Out
---
Saddle-stitched. 172 x 248mm. 62 pages inc. reversible cover 2-colour. Litho printed by Xtraprint. Stock supplied by Artic Paper. 1000 copies.
Arc 13 was edited by Chloë King and designed by Alistair Webb and Eva Kellenberger using typeface 'Marc' by Povilas Utovka, AG Schoolbook and Janon text.
This issue features Catherine Gregg on animals in design, Dave Biscuit on the end of high street store Woolworths, Adam J. Smith on design for the front line, Ben Freeman and Kellenberger on unicorns, Henry Wyn on smiling and Rachel Crabtree on film director Catherine Breillat. Jorge Mañes considers using supermarket parking as tennis courts, something he follows up on in issue 15, King interviews fashion designer Julian Roberts, and Kellenberger presents a series of illustrated mondegreens. Additional contributions come from Melissa Jordan, Catherine Hemelryk, Catrin Morgan, Raimundas Malašauskas, Hannah Barton, Xavier Bon, Preeti Kathuria, Sandra Kassenaar and Mireille Faunchon. Illustration courtesy of Owain Thomas, Mr Clement, Hannah Warren, Daniel Frost, Lucy Atherton, Page Tsou, Irene Fuga, Haruka Shinji and photography from Rachel Field, Georgia Harrison, Ellie Tobin and Matilda Tristram.